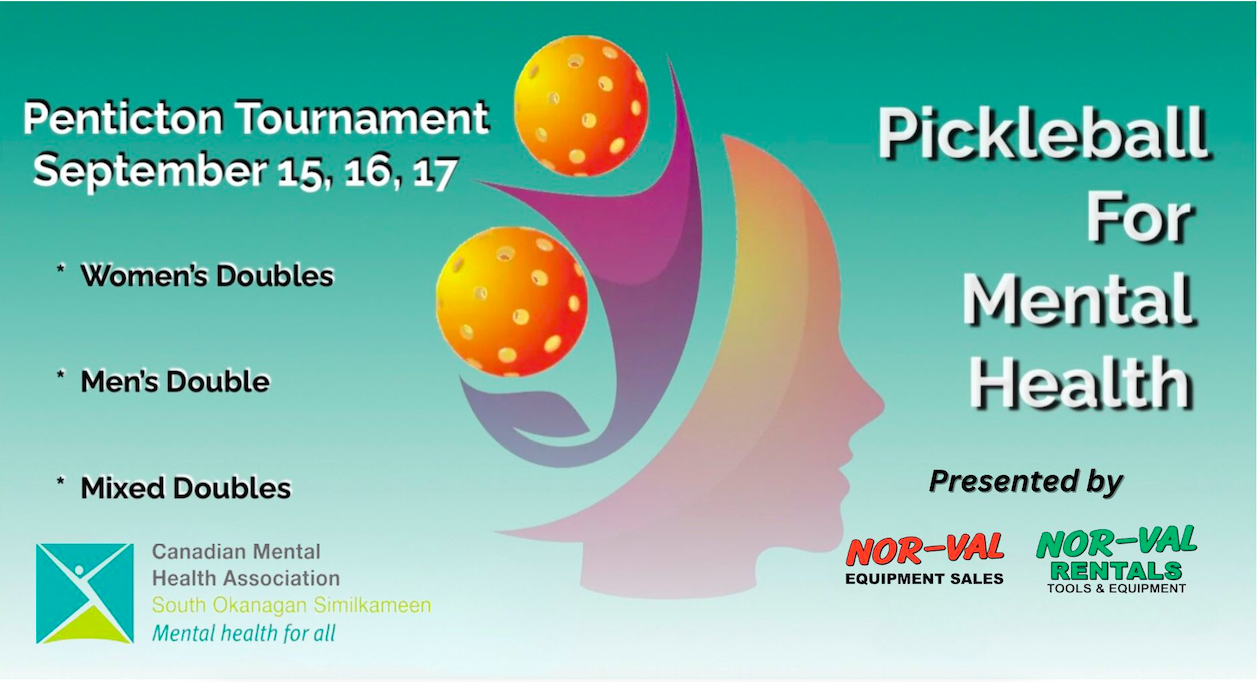 Pickleball For Mental Health Tournament- Presented by NorVal Rentals and Sales
This is a charity tournament in support of Mental Health. All funds raised will be used to benefit Mental Health within the South Okanagan Similkameen region. Last year's tournament raised a whopping $56,000.00! We need community support to provide more local resources to meet the increase in demand. Help us support life saving programs in the South Okanagan Similkameen by donating or becoming a tournament sponsor.
Come down for some pickleball, food, music and fun!